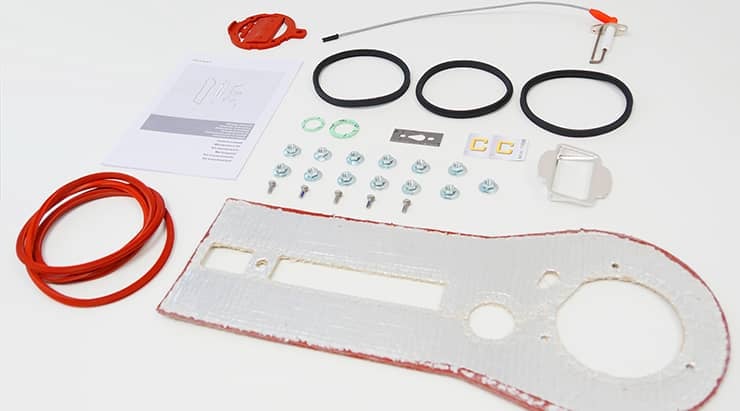 Spare Parts
Service Kits
Our handy service kits make it really easy to keep your Remeha products running effectively.
Regular servicing and good maintenance will ensure that your commercial heating products continue to operate reliably and efficiently.
Our handy service kit ensures you have all you need to service and maintain your Remeha commercial heating product. All of our products are engineered to the highest quality for unrivalled performance. That's why it's essential to use only genuine Remeha parts to maintain optimum operation and product lifespan. Contact our spare parts team to purchase a Remeha service kit.
If you need assistance our expert UK wide Remeha approved engineers are fully trained on all Remeha products, so they can service your heating system, with minimum downtime or disruption.
Request your service kit
Contact our spare parts team to order your service kit on 0330 678 0138.